Contact Us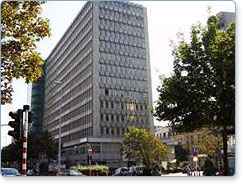 FOURESS SYSTEMS S.A.
25b, Boulevard Royal, 2nd Floor
L - 2449 Luxembourg
Tel: +352 27621400
Fax : +352 27621401
Email : info@4s-group.com
http://www.4s-group.com

FOURESS GROUP (UK) LIMITED
37 Panton Street
Piccadilly Circus
London
United Kingdom
SW1Y 4EA
Email : Infouk@4s-group.com

FOURESS SOFTWARE PRIVATE LIMITED
#143, 5th Main 6th Cross Vijaya Bank Housing Society
Behind Iim, Bannergatta Road, Bilekehalli
Bangalore, Karataka
India
Tel: +91 80 26542256
Fax : +91 80 26542256
Email :info@4s-group.com




Globus T24
Our T24 resourcing service is one of the fastest growing practices . Fouress is a comprehensive resource outsourcing partner who can provide technically & commercially viable solutions to address all your T24 staffing needs. With wide array of Globus T24 Technical skills & expertise, we can help you to overcome challenges like skill scarcity, skill spread, IT cost, inflation and improper utilization of resources.