Exists T24-
Executive Information Systems


Historically Private Banking has been an exclusive club catering only the high net worth individuals with liquidity of over millions of dollars , but in the modern society it is possible to open private accounts with fewer hundred thousands .

This directly impacts the decision making & the IT systems of the financial institutions. So there is a need for an application / tool with numerous functions & facilities which acts as dashboard without changing the core system. So Fouress Systems created EXISTS™ an Executive information systems for portfolio management designed to plug in with GLOBUS / TEMENOS T24 or any other banking system.

Temenos Globus / T24 is the worlds leading & most advanced banking systems. Most Banks & financial Institution using Globus T24 usually tend to develop or enhance missing requirements locally.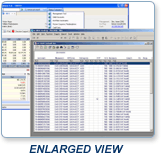 EXISTS™ works in parallel with GLOBUS DESKTOP:
You can launch Globus Enquiry from EXISTS™ You can Launch Globus version from EXISTS™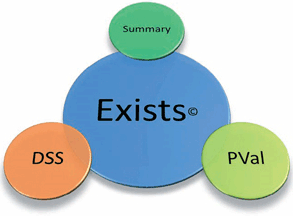 How & what it does.

In the management of information systems, a dashboard is an executive information system where user interface that is similar to an automobile's dashboard is designed to be easy to read.

For example, a product might obtain information from the local operating system in a computer, from one or more applications that may be running, and from one or more remote sites on the Web and present it as though it all came from the same source.

This is what Exists exacatly does , it acts as a dash board to Temenos Globus /T24™.

EXISTS™ is a handy tool for account officers, Customer Relationship Manager and Fund Manager which is developed in latest Microsoft Technologies . EXISTS™ has a built in application that gives complete information of the portfolio in one single screen. Without any interface Exists allows you to view the portfolio with the latest data on the fly , in real time using Jbase tables. Thanks to its user friendly & open modular design it can be adapted to the specific requirement of any financial institution. EXISTS™ can be split into 3 components Summary, DSS & Pval.



Globus T24
Our in depth knowledge of GlobusTM T24 helps organization to manage their operating systems efficiently and get the most of their existing systems. Our physical presence in Luxembourg will be an added advantage to solve any critical issues within short noticeOur physical presence in Luxembourg will be an added advantage to solve any critical issues within short notice