Glonext

GLONEXT™ is an extraction tool for Globus T24™ .

GLONEXT™ offers a wide range of integration possibilities with third party applications like Triple A™ (MainContent)

Most Banks & financial Institution using Globus T24 usually tend to develop or enhance missing requirements locally. Glonext is an easy to use tool for typical GlobusT24 integration requirements. It is designed to build integration flows very quickly by reusing existing components.


GLONEXT™ is power full tool to extract Globus T24™ data Effectively.
GLONEXT™ helps Banks with requirements to Extract data from Globus T24™ & upload to any third party systems.
GLONEXT™ extracts data from jbase tables on request or on batch mode and Outputs that data in a standard format(txt or XML ) for uploading to other systems.
GLONEXT™ can also be routed through an interface to another system.
GLONEXT™ uses a combination of Microsoft .NET technologies. This enables data to be extracted on an online basis from any RDBMS such as Oracle™, MS SQL Server™, MS Access™, etc.
The tool can be set to read only ensuring the integrity of original files.


Main features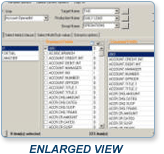 GLONEXT can extract multi-values, sub-values, descriptors and your LOCAL REFs.
Selection of single Table or multiple table with joint conditions
Selection of fields with any kind of conditions (AND, OR , LIKE, UNLIKE, etc.)
Ordering or sorting the data on extraction
Choosing the field separator, etc.


Security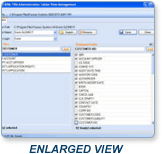 GLONEXT allows user to predefine a table and field from where the data can be extracted.
The Data base administrator can define these rules to access only a set of Tables and with in that only a set of fields and with in that some of the fields can be masked or scrambled on extraction to maintain the data secrecy.


Capabilities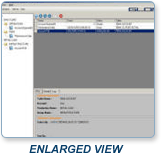 Extraction can be done automatically, on a predefined frequency or predefined time.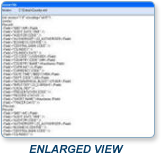 Extraction can be done Online, as and when needed and data can be viewed online.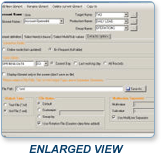 Files can be saved or sent in a user defined file format with a dynamic file name for repeated extraction. Destination folders can be predefined.


Glonext™ can be best used for

Data Migration
Data Replication
Data warehousing
Can be routed through an interface to another system.
For any further information about ( All solutions) please contact info@4s-group.com




Globus T24
Our T24 resourcing service is one of the fastest growing practices . Fouress is a comprehensive resource outsourcing partner who can provide technically & commercially viable solutions to address all your T24 staffing needs. With wide array of Globus T24 Technical skills & expertise, we can help you to overcome challenges like skill scarcity, skill spread, IT cost, inflation and improper utilization of resources.